Feel well in comfy loungewear while supporting your favorite coffee chain! Here are some fun Starbucks clothes for women. Choose from a nice selection of tops and bottoms. 
Starbucks Clothes For Women – Tops
If you have a Starbucks lover in your life that you need to get a gift for or maybe you are even a fun yourself, here are some really comfy threads. The tank is awesome for working out or during summer on the beach. I adore the grey short sleeve t-shirt with the same cool muscle flexing Starbucks lady on the front. Or how about a long sleeve raglan style shirt in black/white with the original logo?
Tough Cookie's Women's Starbucks Parody Burnout Tank Top (Medium, Black)
Tough Cookie's Women's Starbucks Parody V-neck Short Sleeve Top (Large, Charcoal Gray)
HotBB Women's Starbucks Coffee Logo 3/4 Sleeve Baseball T Shirts/Tee
&
Casual Starbucks T-Shirts:
Price:

$25.01
Price:

$24.80
Price:

$23.77
Starbucks chiffon tops:
These chiffon tops are actually super chic!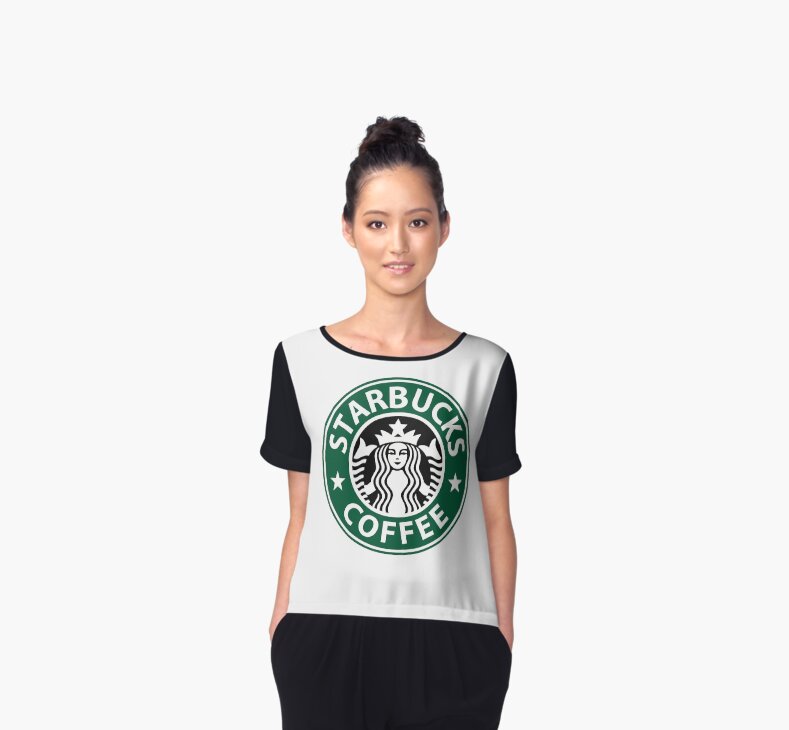 Starbucks Star Pugs Coffee T-Shirt

Starbucks logo collage chiffon top

Starbucks Star Wars chiffon shirt

&
More Starbucks clothes for ladies - Hoodies:
A hoodie is awesome for any season. Simply throw it over and be comfy. The shown hoodies below would all be great to have in grey, hot pink (my favorite) and the white hoodie has a small logo on the chest. Super cute!
Tough Cookie's Women's Triblend Starbucks Parody Muscle Girl Print Hoodie (Medium, Charcoal)
STARBUCKS Rhinestone Design Hoodie Sweatshirt
Tough Cookie's Women's Pullover Sweatshirt With Small Starbucks Parody Print Hood (Medium, Ivory)
&
How about some shorts, leggings or sweat pants with a Starbucks logo?
Gotta have a matching pair of bottoms! The shorts are too cute and would work well as sleep shorts too! I can see myself in the leggings and dark grey, they look comfy but not too baggy! The black pair of sweat pants feature the adorable Lilo And Stitch design!
Tough Cookie's Women's Mini Starbucks Parody Gym Printed Shorts (Small, Black)
Tough Cookie's Women's Triblend Starbucks Parody Muscle Girl Print Capri Pants (Medium, Charcoal)
Lilo And Stitch Starbucks Coffee Young Women Cotton Sweat Jogging Pants
&
Some more fun clothes for Starbucks lovers:
The tee in grey features a custom design including Disney and a Starbucks cup! Super cute! And how about the to die for adorable mommy & me t-shirt set? The shirts read "messy bun - yoga pants - Target - #momlife" and the kids shirt says "I'm the reason momma drinks" with a cup next to it. Definitely a must-have! Lastly, some socks to make everyone laugh! I'd totally rock those too!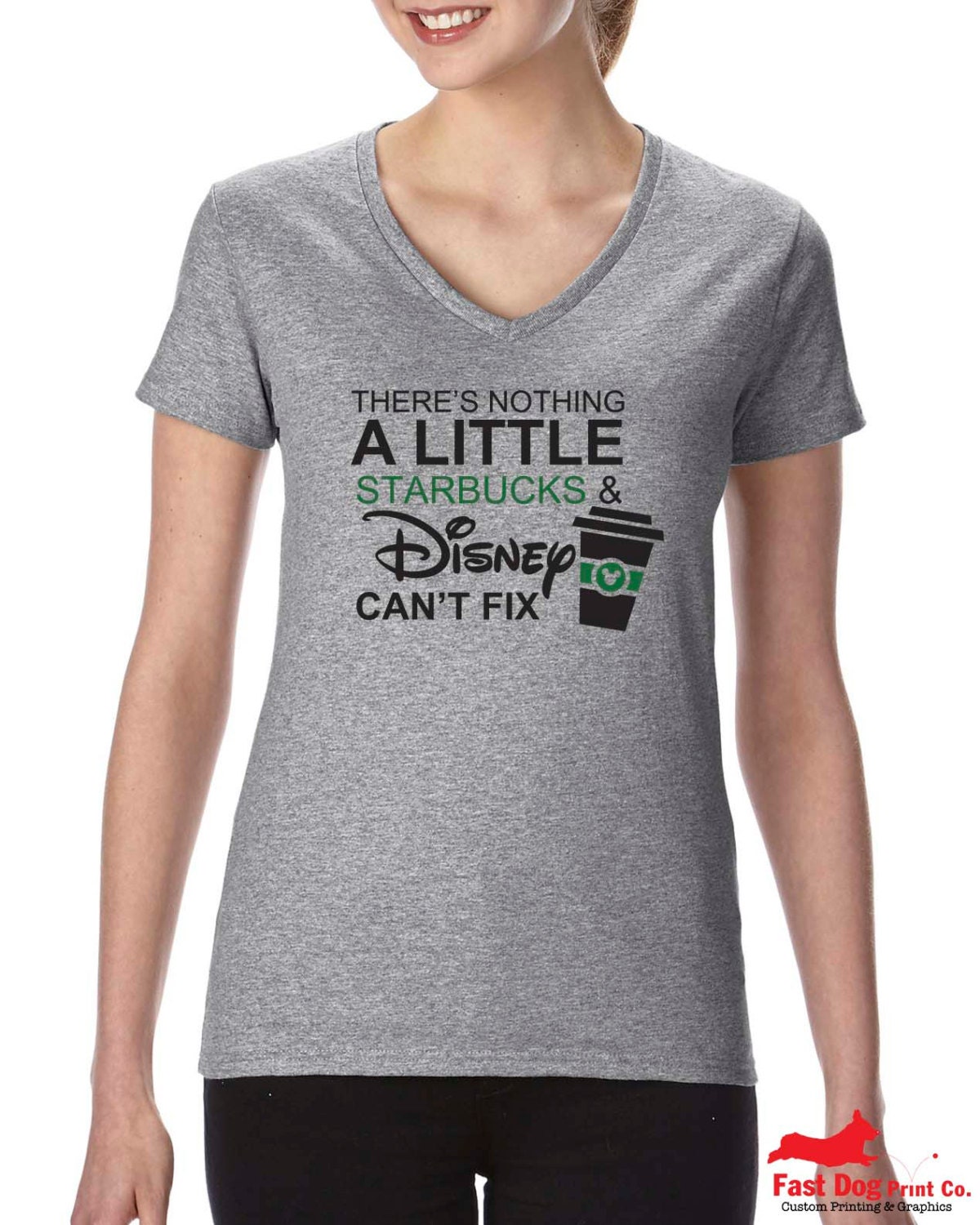 Disney Starbucks V-neck T-shirt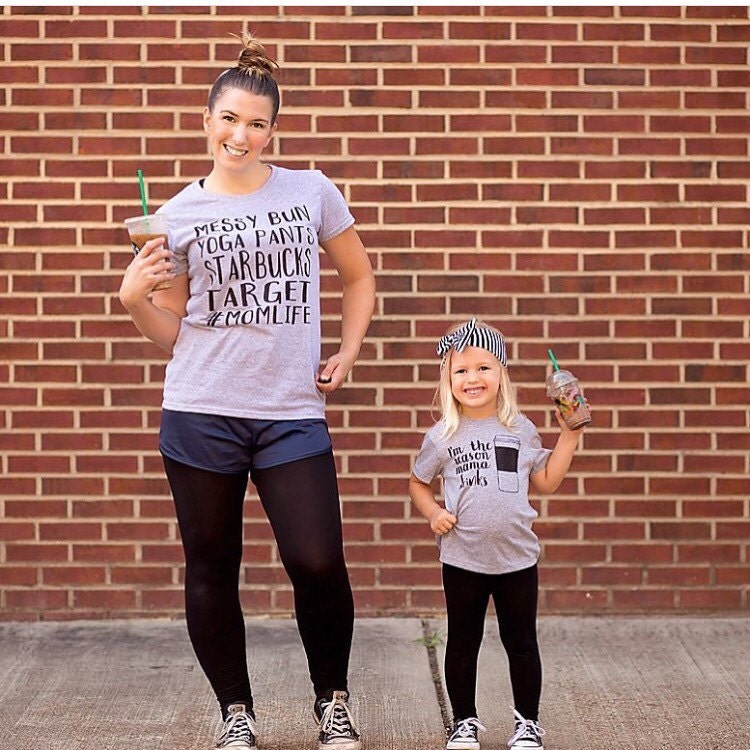 Mommy & Me Target Starbucks Fans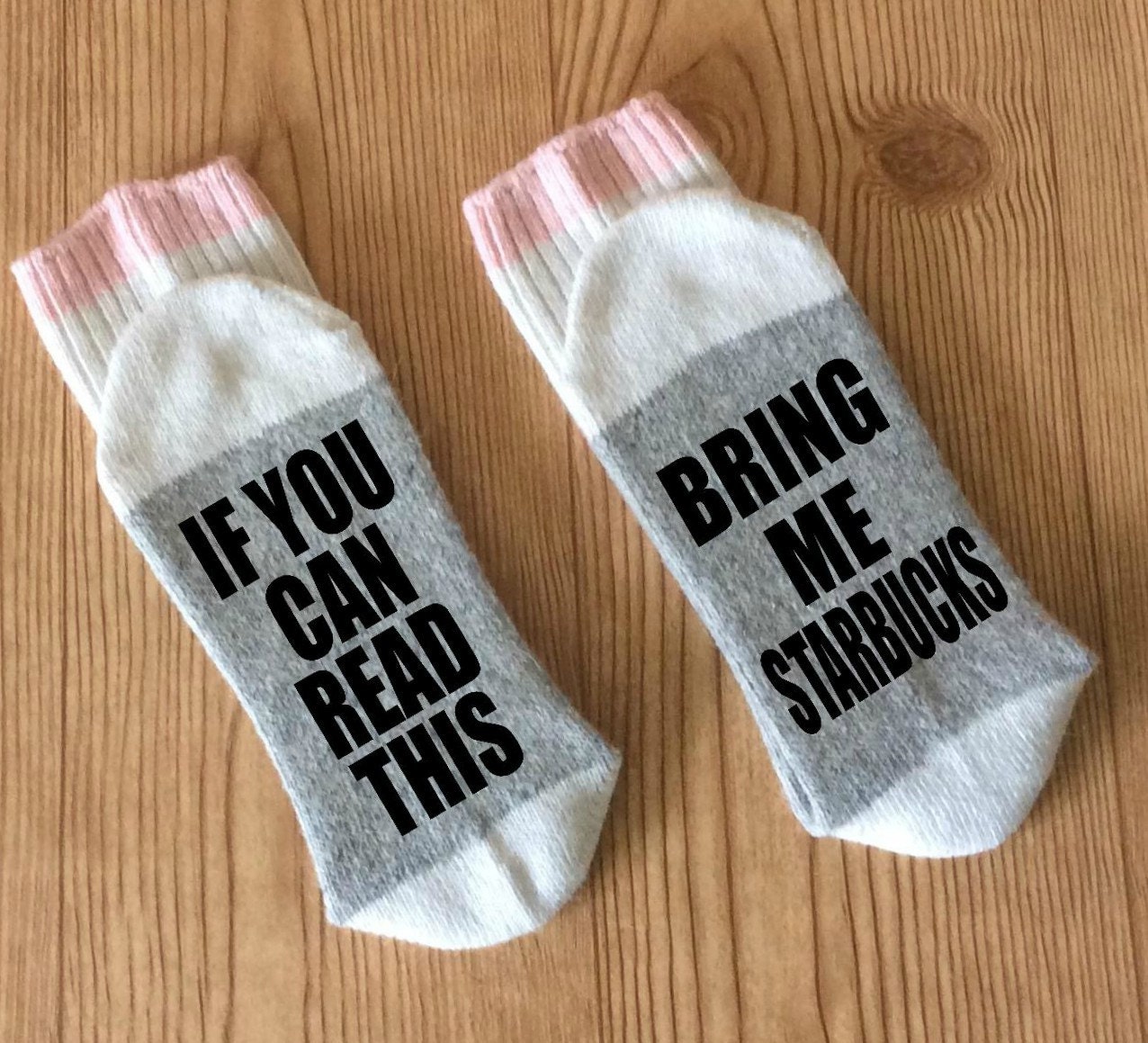 BRING Me STARBUCKS - If You Can Read This Socks

&
Memo Apparel Starbucks Frap Custom Socks
IAYAYO Starbucks Coffee Logo Cotton Crew Socks
Ayaxi Starbucks Coffee Logo Unisex Cotton Crew Socks
&
&
====> Check out more great gift ideas for the Starbucks lover!! <====
You can dress in Starbucks style with these suggestions! What is your favorite?
Pin for reference: